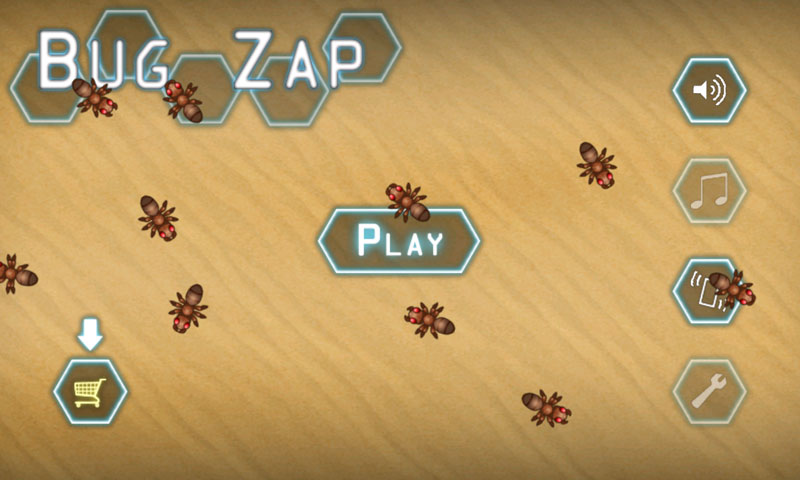 Bug Zap Launched on Google Play!
Feb. 3, 2013
by Oscar Gomez
Bug Zap has crash landed on Google Play and its free to play. Crash landing on an uncharted planet for Zap has been a bad day. Help him out by gunning through all the waves of enemy bugs coming at him. Purchase bullets for the many different weapons to smash the insect invasion.
Take on the challenge to defend Zap in 21 levels with a variety of critters. This one touch shooter will be sure to get your heart pumping. Just tap on any part of the screen to fire in that direction.
Choose from an assortment of weapons in the shop to take down the evil buggers. Future updates will be coming soon to add more firepower and boosts to engage in more bug zapping war.
Now available on the Kindle Fire or any Amazon App Store enabled device.