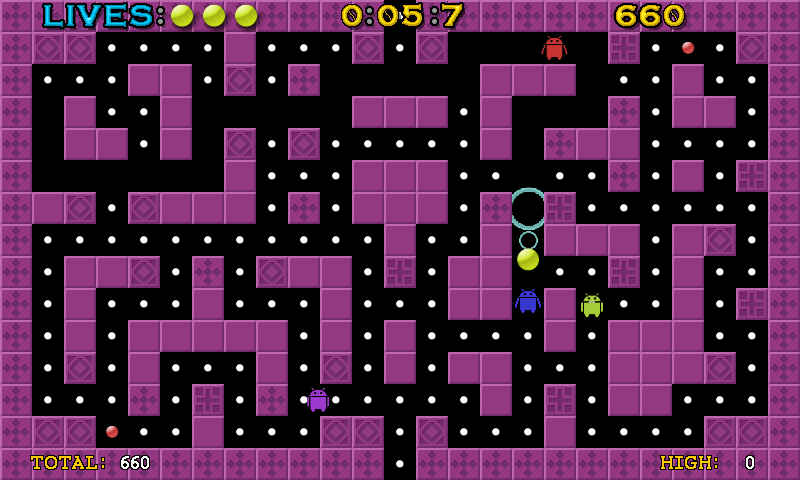 Pac-Ball Reaches 1 Million Downloads!
Aug. 13, 2012
by Oscar Gomez
Our latest title Pac-Ball just crossed the 1 million downloads mark on the Google Play store. Check out all the new content we've been adding to the title and enjoy the device tilting experience a million others have.
Since the initial release we have been making major improvements by adding many more stages and environments. One of our more notable additions was the in game shop to change up the visuals by spending points on different player and enemy themes as well as boosts that you can activate during a game.
More new areas and stages are coming to the pac-ball world soon. Stay tuned!