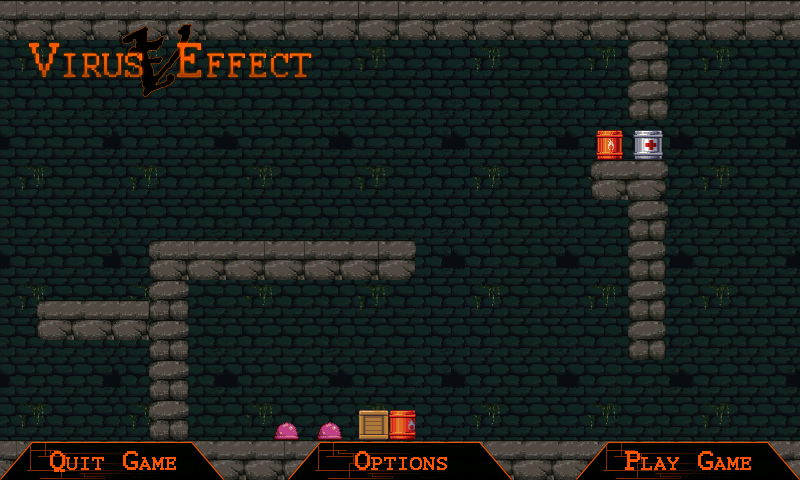 Virus Effect Available on Google Play!
Jan. 9, 2010
by Oscar Gomez
Our first title Virus Effect has arrived for Android. In the virtual world of Sumeru an unknown origin of viruses are plaguing the lands. Join the ranks and take on the challenge to fight the onslaught.
Released early to test out the mobile gaming market. In this 2D platformer players are tasked in getting through two levels that are riddled with enemy viruses. Each level has a top 10 global leaderboard to challenge their speed and agility in running the guantlet.
Players will find random gun drops when taking out enemies. Two control types are available under the game settings each made for different gameplay styles.
Available now on Android powered device over Google Play.