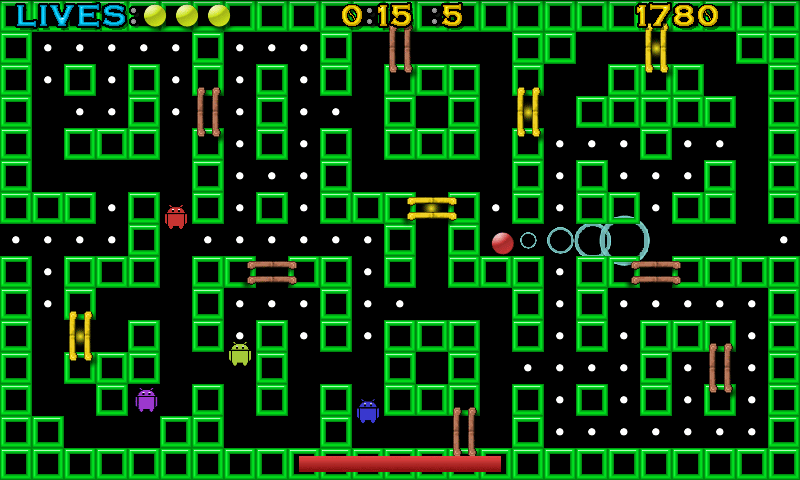 Pac-Ball Released on Google Play!
Apr. 23, 2010
by Oscar Gomez
Our latest title Pac-Ball just launched on the Google Play store. In this game you control a ball and pick up as many pellets as you can before moving on to the next stage. Beware the evil Android robots as they track you down in the maze. Turn the tables on them by picking up a red power up.
There are 30 unique stages within a variety of different environments, local and online highscores, along with three game modes; Classic, Survival, and Gate. With an available Stage Select screen players can jump into any area they choose.
An assortment of in game purchases keeps the game going by changing up the theme of the game as well as providing boosts. Use the in game currency to select a range of different enemy themes from pumpkins to snowmen there is something for everyone. Or choose from the many different ball types like soccer and basketball to keep the game bouncing.
Now available on the Kindle Fire or any Amazon App Store enabled device. We are proud to be able to enable our games to work on the largest group of tablet devices available for Android.